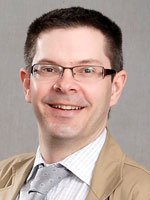 MRC Lifecourse Epidemiology Unit
University of Southampton
nch@mrc.soton.ac.uk
023 8077 7624
MRC LEU, Southampton General Hospital, Southampton, SO16 6YD, UK.
Dr Nicholas Harvey is a Senior Lecturer and Honorary Consultant Rheumatologist at the MRC Lifecourse Epidemiology Unit, University of Southampton, UK. He trained in medicine at Oxford and Cambridge Universities and gained a PhD in Medicine and Clinical Epidemiology from the University of Southampton. He is currently working to develop novel public health strategies aimed at optimising intrauterine and childhood bone mineral accrual to reduce risk of osteoporosis-related fractures in older age. The centrepiece of this strategy is the MAVIDOS Maternal Vitamin D Osteoporosis Study, one of the first ever human investigations of the early life origins hypothesis, and which aims to test, in a randomised, placebo-controlled, double-blind setting, whether babies born to women supplemented with vitamin D through pregnancy will have greater bone mass at birth, assessed by DXA, than babies born to unsupplemented mothers.
Dr Harvey has won the National Osteoporosis Society Young Scientist Prize, the British Society for Rheumatology Osteoporosis Award and several Young Investigator Awards at national and international meetings. He is a PI or co-PI on over £5m grant funding and has published over 75 peer-reviewed papers. He serves as a member of the National Osteoporosis Society (UK) Scientific Programme Committee, UK Biobank Imaging Working Group (Lead for Bone, Joint and Body Composition by DXA), and IOF Committee of Scientific Advisers. He is an academic editor for PLOSone, Frontiers in Bone Endocrinology and Archives of Public Health, and on the editorial boards of Bone and Osteoporosis International.
Research profile: Clinical/Translational
Skills: Bone Density, Computer Tomography, DXA, Epidemiology.
Interests: Ageing, Biomechanics, Bone Density, Bone Strength, Clinical Medicine, Clinical Trials, Endocrinology, Epidemiology, Mineralisation, Nutrition, Osteoarthritis, Osteoporosis, Paediatrics, Paget's, Pathology, Translational Medicine.
Other Societies: ASBMR, BSR, NOS.