Dr Michelle Lawson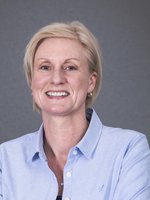 Department of Oncology
University of Sheffield
m.a.lawson@sheffield.ac.uk
0114 2712176
Medical School, Beech Hill Road, Sheffield, S10 2RX, UK.
Dr Michelle Lawson, Research Fellow – Department of Oncology & Metabolism, & The Mellanby Centre for Bone Research
http://www.sheffield.ac.uk/oncology/staffprofiles/lawson
https://www.facebook.com/Sheffield-Myeloma-Research-Team-260024947444419/timeline
I am a highly experienced bone oncologist with research interests in preclinical models of bone cancer and in the treatment of myeloma-induced bone disease. I currently work as a Research Fellow at the University of Sheffield. Prior to this I graduated from the University of Sheffield with a BSc (Hons) in Molecular Biology in 1997 before completing my PhD at the University of Bristol in 2001. I then went on to work at the University of Oxford on biomaterials used in bone tissue engineering and on the binding affinities of bisphosphonates to bone.
Research Interests:-
My main research interest is myeloma bone disease. Over the last 10 years I have developed and established several preclinical murine models of myeloma to study therapeutic agents in the early, mid and late stages of the disease. This has led to an increased understanding of the role of the bone microenvironment and how it influences tumour growth. I am currently investigating the use of bisphosphonates in combination with other bone modulating agents in the treatment of multiple myeloma.
Teaching Interests:-
I regularly lecture on in vitro and in vivo models of bone cancer on the Molecular Medicine and Human Nutrition MSc courses. I frequently supervise laboratory research projects for PhD, MSc, BMedSci, Erasmus or Hallam placement students.
Professional activities:-
I am a member of the International Bone and Mineral Society and the Bone Research Society. I have funded collaborations with Farhat Khanim (University of Birmingham), Lisa Crawford (Queens University, Belfast) and Professor Graham Russell (University of Oxford).
Current grants and projects:-
1. Bloodwise Project Grant (2015-2017). Preclinical testing of low dose valproate and niclosamide (VaN) as a novel anti-myeloma therapy. Dr F. Khanim, Dr M.A. Lawson & Prof. M Drayson. Bloodwise Grant No. 15025.
2. Bloodwise Specialist Programme Grant (2016-2018). Novel targets and therapeutic combinations in myeloma. Dr A. Chantry, Dr M.A. Lawson & Dr J. Snowden. Bloodwise Grant No. 12053.
3. Bone Cancer Research Trust PhD Studentship (2015-2018): Purinergic Signalling in Osteosarcoma, Dr A. Gartland & Dr M.A. Lawson.
4. Sheffield Blood Cancer Trust (2015-2016). High potency, low affinity bisphosphonates pilot study, Dr A. Chantry, Dr M.A. Lawson & Prof R.G.G. Russell.
5. Sheffield Blood Cancer Trust (2015-2016). Investigating changes in the tumour bone microenvironment during the development of multiple myeloma and testing novel strategies for clinical intervention. Dr M.A. Lawson, J. Paton-Hough (Sheffield) & Dr F. Errington-Mais (University of Leeds).
6. Bloodwise Project Grant (2016-2018). Investigation of the E3 ligase HUWE1 as a therapeutic target in multiple myeloma. Dr A. Ervine, Dr L. Crawford, M. Pearson, Prof M. Eliers (Queens University Belfast), Dr M. A. Lawson & Dr A. Chantry. Bloodwise Grant No. 15043.
Key publications
Research articles:-
Michelle A. Lawson, Michelle M. McDonald, Natasa Kovacic, Weng Hua Khoo, Rachael L. Terry, Jenny Down, Warren Kaplan, Julia Paton-Hough, Clair Fellows, Jessica A. Pettitt, T. Neil Dear, Els Van Valckenborgh, Paul A. Baldock, Michael J. Rogers, Colby L. Eaton, Karin Vanderkerken, Allison R. Pettit, Julian M.W Quinn, Andrew C. W. Zannettino, Tri Giang Phan, Peter I. Croucher (2015). Osteoclasts control reactivation of dormant myeloma cells by remodelling the endosteal niche. Nat. Commun. 6:8983 doi: 10.1038/ncomms9983.
H. Evans, T. Karmakharm, M. A. Lawson, R. Walker, W. Harris, C. Fellows, P. Richmond and A.D. Chantry (2015). Osteolytica: an automated image analysis software package that rapidly measures cancer-induced osteolytic lesions in in vivo models with greater reproducibility compared to other commonly used methods. Bone 2015 Oct 8;83:9-16. doi: 10.1016/j.bone.2015.10.004
Lawson MA, Paton-Hough JM, Evans HR, Walker RE, Harris W, et al. (2015) NOD/SCID-GAMMA Mice Are an Ideal Strain to Assess the Efficacy of Therapeutic Agents Used in the Treatment of Myeloma Bone Disease. PLoS ONE 10(3): e0119546. doi:10.1371/journal.pone.0119546.
Ning Wang, Freyja Docherty, Hannah K Brown, Kim Reeves, Anne Fowles, Michelle Lawson, Penelope D Ottewell, Ingunn Holen, Peter I Croucher, Colby L Eaton (2015). Mitotic quiescence, but not 'stemness', marks the phenotype of bone metastasis initiating cells in prostate cancer. The Journal of the Federation of American Societies for Experimental Biology, Vol 29, no.8, 3141-3150.
Review Articles:-
Hough-Paton, J. Chantry, A.D., Lawson, M. A. (2015). A review of current murine models of multiple myeloma used to assess the efficacy of therapeutic agents on tumour burden and bone disease. Bone 2015 Aug, 77:57-68.
RE Walker, MA Lawson, CH Buckle, JA Snowden and AD Chantry (2014). Myeloma bone disease; pathogenesis, current treatments and future targets. British Medical Bulletin. 2014, 111:117–138 doi: 10.1093/bmb/ldu016.
M.A. Lawson, J. Ashcroft & P.I. Croucher (2010). Bisphosphonates and therapy of multiple myeloma: Bisphosphonates and bone diseases: Past, Present and Future. Current Pharmaceutical Design, 16 (27):3028-3036.
C.H. Buckle, H.L. Neville-Webbe, P.I. Croucher & M.A. Lawson (2010). Targeting RANK/RANKL in the Treatment of Solid Tumours and Myeloma. Current Pharmaceutical Design, 16 (11):1272-1283.
Book Chapters:-
RGG Russell, M. K. Tsoumpra, M.A. Lawson, A.D. Chantry, F. H. Ebetino & M. Pazianas (2016). Antiresorptives, The Duration and Safety of Osteoporosis Treatment, edited by Silverman and Bo Abrahamsen: 978-3-319-23638-4, 314481_1_En, (2)
Ingunn Holen and Michelle A. Lawson (2013). In vivo Models Used in Studies of Bone Metastases, New Therapeutic Advances in Primary Bone Cancers and Bone Metastases, In Bone Cancer: Progression and Therapeutic Approaches edited by Dominique Heymann, First Edition, Elsevier.
Research profile:
Skills: Cell Biology, Computer Tomography, Histology, Histomorphometry, Image Analysis, In Vivo Models.
Interests: Bone Density, Bone Strength, Mineralisation, Pathology, Pharmacology, Myeloma Bone disease.
Other Societies: ECTS, Cancer and Bone Society.