Conference Dinner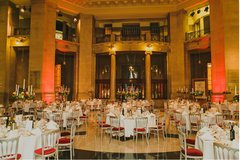 The Conference Dinner will take place at the National Museum of Cardiff, on Thursday 5 September.
A pre-Dinner drinks reception will be served in the Impressionists Galleries with Dinner served in the Museum's Grand Hall.
Expect a convivial atmosphere with lots of networking opportunities!
The Museum is easily accessible from the University and is just a 10 minute walk away. Click here for directions.
Tickets are available to book via the online booking form.