President's Message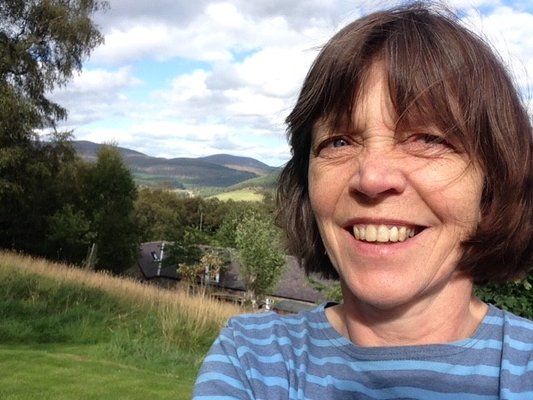 October 2016
Dear members and readers,
It is now the end of the summer break and universities have started their new academic year. For me, living in Scotland, this time coincides with a change of colour in the hills, turning from the bright purple of August to the bronze of autumn. The mist hangs in the glens in the mornings and the time of the summer gatherings is over. It is a time to take stock and plan for the months ahead. Our own gathering, our annual meeting, took place in Liverpool at the end of June and was a very successful event. This was evident during the meeting by the high level of engagement from all attending, the buzz during sessions, the wonderful atmosphere at the party and also from the feedback received. Not only did the delegates enjoy the event, but also the invited speakers, many of whom attended our meeting for the first time. Many thanks are due to the local organisers Jim Gallagher, Jonathan Jarvis, Lakshminarayan Ranganath and Rob van't Hof, and to Janet Crompton who did a sterling job working with them to bring it all together. I also want to thank the many others who organised the ancillary workshops, the Paget's Association patient day and helped with audio and visuals during the sessions; it was a superbly run event. We will repeat the meeting format in the coming years, continuing the inclusion of public engagement sessions, special interest workshops, the Dent Award lecture, popular poster-pitching sessions and a new investigator session as part of the programme. Making use of the expertise of our local organising committees adds a unique flavour to each meeting. I am pleased to say that the meeting for 2017 is already in a very advanced state of preparation and the venue in Bristol and invited speaker programme look exciting. I hope you will visit the webpage for updates and pencil the dates (June 25-27,2017) in your diary. The clinical training course for 2017 will be held from April 3-5 in Oxford.
It is a time to take stock and indeed we should. The funding landscape for science in general - and our field is no exception - has changed, perhaps gradually, but with effects becoming very clear in the past year. Major restructuring or contraction has occurred at several centres and universities, including in departments where our members work. In general, our members feel the pressure as perhaps never before, having to deal with increasing levels of expectation without increasing financial investment. As the Bone Research Society our aim is to support our members in these changing times. We promote basic and clinical research into skeletal biology and disease. This we have done and with a lot of success over the many years our society has existed. Our research area is vast and there remains much to discover, not only to increase our basic knowledge of biology and disease, but also to monitor the effects of new treatments in patients. We know that we should study common diseases, but not neglect the rarer conditions either. Our rare bone diseases workshops illustrate how studying such conditions leads to better treatment for patients and also to a better understanding of what we may consider as "normal". We have a critical membership who understand where it is appropriate to model diseases in animal studies, or cell models and when this is not appropriate. Our members have taken part in many international consortia to study factors that predispose to skeletal disorders in humans. We have been doing the right things in training our young researchers and in being successful in translating basic discoveries into clinical/ population studies and into useful therapies. We should be vocal in explaining the importance of our field, the relevance to prevent and treat disease and disability and the timelines of such difficult research. We should not be afraid to tackle those who may question the validity of what we do, but also listen carefully to their arguments and try to understand their critique and address this. With our public engagement sessions and mentoring sessions we can help train members to be confident in having such discussions.
The Brexit vote came just before our Liverpool meeting. For most of us this was an unexpected outcome. As scientist and living in Scotland, I was cushioned from the strength of feeling in other parts of society and other regions of the country. European migration and international collaboration has been such an integral part of our world as scientists that it is hard to imagine how this could change. As an European immigrant myself, I have experienced nothing but free movement across European borders for all of my adult life. We know the difficulties our colleagues and students who come from outside the EU face in getting the required work permits and visas. While we had perhaps hoped that things might get easier for them in the future, we are now faced with the prospect that things will get more difficult for all who want to work and study in the UK and indeed for UK citizens who wish to travel and work in other European countries. Again, we must be vocal and explain the importance of international world-wide collaboration to research. Our field is full of examples of collaborative success stories. Working closely with our nearest neighbours is logical, pragmatic and historically and culturally obvious.
There are thankfully also many positives to mention in taking stock. The quality of the science presented at our meetings remains top notch. Many of the presenters of selected orals in Liverpool were young investigators and their talks were highly professional and accomplished and showed the many new directions bone research is taking. The poster sessions were buzzing and the poster pitching clearly helped in selecting what to see and discuss with presenters. The mix of clinical and basic research remains strong and clinical sessions, such as the rare diseases workshop, attract many basic scientists too. Sponsors have continued to show an interest in our meeting resulting in a healthy financial picture and the new investigators are active, resourceful and full of initiatives. Other national and international societies are well aware of what we do and show an interest in collaboration. We will continue to explore ways to cooperate with them as we have so often done in the past.
This brings me to our society, the BRS, and what we remain committed to doing for you as members and for those reading these pages and considering joining. Reading the words of the past-president again, I will copy these almost verbatim: "A society is what its members make it". For some years now, BRS committees have started new initiatives, such as an overhaul of the website, adding new elements to the annual meeting, doing more for new investigators and so forth. Please do keep us informed of whether you think the Society is offering all you need from it where you would like us to consider new initiatives. We are always open to new suggestions. I, and all of the committee members, would like to hear from you what your thoughts are. Please speak committee members you know, or write to me and let us know of your ideas so we can consider your suggestions as a committee. I intend to write on these pages regularly and update you on what is being discussed in our committee.
Let me finish by saying a big thank you to all outgoing committee members and office bearers. At the Liverpool meeting we said goodbye to Eugene McCloskey, our past-president, who did an excellent job with great charisma and his unique wit, over the 7 years in office (2 as president-elect, 2 as president, 3 as secretary. Jim Gallagher, our former Treasurer, was elected to be president-elect from 2016 and will be our president from 2018 forwards. Committee members James Edwards and Gudrun Stenbeck came to the end of their term and Alex Ireland and Shelley Lawson will take their places. I want to thank all committee members and office bearers past and present for their work and dedication to the society. I also want to thank you as members for continuing to support the BRS and would like to encourage you to consider taking part in committee work in the future. Annual elections are held for committee vacancies. Feel free to ask for more information if you are interested in serving in a particular role. Those reading these pages who are not yet members, please consider joining our Society so you can become fully engaged with all its activities.
Let me sign off for now, but promise to come back with news about our upcoming meetings and other activities soon.
With my best wishes,
Miep Helfrich
President of the BRS