Meetings, courses and workshops can be publicised here free of charge. Please complete this details form and email to web@boneresearchsociety.org.
See below for other related events.
BRS Events
BRS Clinical training course: Osteoporosis and Other Metabolic Bone Diseases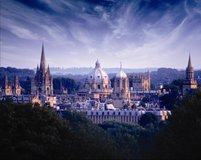 18-20 March 2019, Merton College, Oxford, UK
This three-day residential training course aims to provide trainees in medical specialties such as rheumatology, endocrinology, care of the elderly, gastroenterology, orthopaedics, respiratory medicine and clinical chemistry with the knowledge and understanding to manage patients with osteoporosis and other metabolic bone diseases. The course is intended to focus on practical issues relating to patient management and is strongly recommended for any trainee who foresees that patients with these disorders will form a significant part of their workload in future. A stimulating interactive format will be employed combining lectures, panel discussions, debates and workshops. Specialist nurses in osteoporosis and falls will also find this course valuable, as well as newly qualified consultants or others wishing to update their knowledge in this field.
5th BRS/BORS Joint Meeting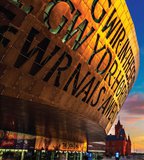 4-6 September 2019, Cardiff
The 5th Joint Meeting of the Bone Research Society and the British Orthopaedic Research Society will take place in Cardiff from 4th-6th September 2019.
Meeting co-chairs Dr Bronwen Evans (Cardiff) and Prof Richie Gill (Bath) are working with fellow members of the meeting committee to put together an exciting programme. Further details on abstract submission and scientific programme to follow in autumn.
Other Events
3rd H Fleisch Workshop
17-19 March 2019, Brugge, Belgium
Herbert Fleisch workshop
Abstract Deadline: 3 December 2018
Following the tradition of the IBMS Davos Herbert Fleisch workshop, but with a further focus on young scientists early in their independent careers, the IFMRS is pleased to join with KU Leuven to host the 2019 workshop.
The workshop will be held at the Novotel Bruges, Belgium and will start at noon on Sunday 17 March, finishing late afternoon on Tuesday 19 March.
There are limited places available on this unique, vibrant workshop which takes place in an intimate setting with 100-150 attendees; abstract submission is strongly encouraged. State-of-the-art presentations in bone biology and pathology: six senior investigators presenting keynote lectures and lots of opportunity to present and discuss your own science with your peers and leaders in the field.
The main objectives of the workshop are to:
Discuss science in progress with peers and a few senior scientists
Network with other scientists with similar interests and complementary expertise
Showcase unpublished data to generate discussion and constructive feedback
3rd Herbert Fleisch Workshop
17-19 March 2019, Bruges, Belgium
WCO-IOF-ESCEO
4-7 April 2019, Paris, France
British Geriatrics Society Spring Meeting 2019
9-12 April 2019, Cardiff
Symposium on Muscle-Bone Interaction in Duchenne Muscular Dystrophy 2019
21 June 2019, Salzburg, Austria
The aim of this symposium is to focus on bone health in DMD including the updated standards of care (2018) and developing clinical research in the area. In particular, this symposium aims to disseminate discussions of the recent 236th European Neuromuscular Centre International Workshop (1st - 3rd June 2018) on developing osteoporosis clinical trials in DMD to a wider audience. The impact of new osteoporosis agents and emerging muscle investigative agents on bone development will be discussed.
9th International Conference on Children's Bone Health (ICCBH)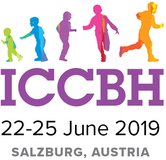 22-25 June 2019, Salzburg, Austria
Deadline for abstracts: 11 February 2019
ICCBH meetings provide an international forum for the presentation and discussion of current basic and clinical science in the field of bone metabolism and bone mass in children, adolescents and young adults.
Bisphosphonates 2019: Celebrating 50 years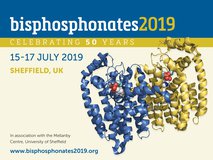 15-17 July 2019, Sheffield, UK
Deadline for abstracts: 11 February 2019
The year 2019 will mark 50 years since the first publication on the biological effects of the bisphosphonates. Since then more than 27,000 papers have appeared on PubMed! We invite you to join us in Sheffield as we celebrate this golden anniversary. The meeting will review developments over the past 50 years, discuss our current understanding and look at what the future may hold.
38th Annual Meeting of the European Bone and Joint Infection Society
12 September 2019 - 14 December 2018, Antwerp, Belgium
Abstract submission deadline: 12 April 2019
We are pleased to announce the 38th Annual Meeting of the European Bone and Joint Infection Society, which will take place in Antwerp, Belgium, 12-14 September 2019.
The main conference theme is: From basic science to clinical practice: the importance of translation science in the development of concepts on infection prevention and treatment
The topics for the conference:
· Prevention of Muscular Skeletal Infections
· Fracture-Related Infection: current concepts on diagnostics and treatment
· Diabetic foot infection: vascularisation and soft tissue management
· Optimizing PJI diagnosis strategy
· Strategies against Biofilm related infections
· Spinal infections
Important dates:
Abstract Submission Deadline: 12 April 2019
Confirmation of Abstract Acceptance: 05 June 2019
Early Registration Deadline: Before 01 July 2019
Find more information on the conference website: www.ebjis19.org
14th International Conference on Osteogenesis Imperfecta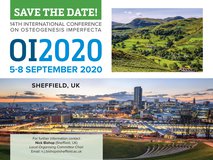 5-8 September 2020, Sheffield, UK