Meetings, courses and workshops can be publicised here free of charge. Please complete this details form and email to web@boneresearchsociety.org.
See below for other related events.
BRS Events
Basic course in bone and cartilage biology and disease - 21-22 November 2019

21-22 November 2019, INOX Conference Suite, University of Sheffield
To book a place please click on "read more"
New to the field of bone and joint? Wanting to catch up on the latest in bone and joint diseases? Organised by the Bone Research Society this 2 day course is for all basic and clinical postgraduate students, postdocs and research fellows who may be starting out in this field, or who want to catch up in preparation for their postgraduate viva.
Programme: https://boneresearchsociety.org/...
BRS Clinical training course: Osteoporosis and Other Metabolic Bone Diseases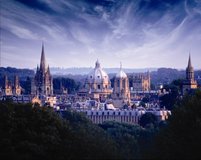 6-8 April 2020, Merton College, Oxford, UK
Course website available soon. In case of any queries in the meantime please email us at events@boneresearchsociety.org.
This three-day residential training course aims to provide trainees in medical specialties such as rheumatology, endocrinology, care of the elderly, gastroenterology, orthopaedics, respiratory medicine and clinical chemistry with the knowledge and understanding to manage patients with osteoporosis and other metabolic bone diseases. The course is intended to focus on practical issues relating to patient management and is strongly recommended for any trainee who foresees that patients with these disorders will form a significant part of their workload in future. A stimulating interactive format will be employed combining lectures, panel discussions, debates and workshops. Specialist nurses in osteoporosis and falls will also find this course valuable, as well as newly qualified consultants or others wishing to update their knowledge in this field.
Other Events
ASBMR
20-23 September 2019, Orlando, USA
World Congress on Osteoporosis, Osteoarthritis and Musculoskeletal Diseases
4-7 April 2020, Barcelona, Spain
Abstract deadline: 27 January 2020
European Calcified Tissue Society
16-19 May 2020, Marseille, France
Abstract deadline: 13 January 2020
ICCBH Bone School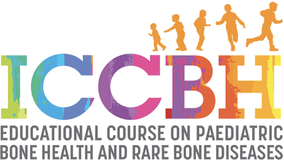 29 June - 1 July 2020, St Virgil Conference Centre, Salzburg, Austria
A 3-day immersive international course giving the opportunity to learn about and discuss mechanisms, clinical diagnosis and treatment of paediatric bone disorders.
14th International Conference on Osteogenesis Imperfecta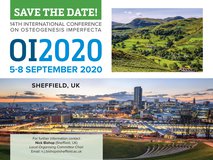 5-8 September 2020, Sheffield, UK
Abstract deadline: 1 May 2020
It is with great pleasure we invite you to participate in the 14th International Conference on Osteogenesis Imperfecta (OI2020) in Sheffield, UK, from 5-8 September 2020.
The meeting will offer a high quality scientific programme of interest to both clinical and basic scientists. We're expecting between 200 and 250 delegates from across the globe, including many key opinion leaders in the field.
The multidisciplinary nature of the conference provides an opportunity to talk to specialists from many different fields including geneticists, internists, endocrinologists, orthopaedic surgeons, dentists, radiologists, paediatricians, physiotherapists, nurses and others working with osteogenesis imperfecta.
ASBMR
11-14 September 2020, Seattle, USA
Royal Osteoporosis Society
30 November - 2 December 2020, Liverpool, UK
10th International Conference on Children's Bone Health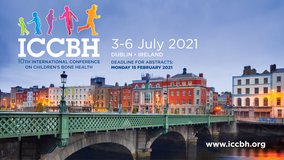 3-6 July 2021, University College, Dublin, Ireland
Abstract deadline: 15 February 2021
This Conference will bring together scientists and clinicians from a wide range of disciplines to gain a better understanding of the growing skeleton in health and disease. The scope ranges from basic molecular mechanisms to clinical aspects, from bone physiopathology to treatment. We invite anyone with an interest in bone metabolism and bone mass in children, adolescents and young adults to attend. The ICCBH conference takes place every two years. The 2019 meeting was attended by over 500 delegates from across the globe, making it truly multinational and multidisciplinary – a unique networking opportunity.
ASBMR
1-4 October 2021, Toronto, Canada