Meetings, courses and workshops can be publicised here free of charge. Please complete this details form and email to web@boneresearchsociety.org.
See below for other related events.
BRS Events
Other Events
WCO-IOF-ESCEO 2021

26-29 August 2021, London, UK
For this 21th Edition of the WCO-IOF-ESCEO Congress which will take place in London from August 26 to August 29, 2021, the members of the Committee of Scientific Advisors of the IOF and the members of the Scientific Advisory Board of ESCEO are developing a very exciting Congress' scientific programme that will bring together the world's best in the field of musculoskeletal health and disease.
The International Osteoporosis Foundation (IOF) and the European Society for Clinical and Economic Aspects of Osteoporosis and Osteoarthritis (ESCEO) are thrilled to welcome you in London and hope that this Congress will move the field one step forward on all fronts; from new understanding of bone metabolism and pathology, to new strategies and options in prevention, diagnosis and treatment.
The city of London offers a most convenient and pleasant setting for international congresses. We hope that you will also take the opportunity to explore its many attractions!
Abstract Submission Deadline: 26 May 2021
ASBMR
1-4 October 2021, Toronto, Canada
39th Annual Meeting of the European Bone and Joint Infection Society

7-9 October 2021, Ljubljana, Slovenia
We hereby announce the new dates for the 39th Annual Meeting of the European Bone and Joint Infection Society, which will take place in Ljubljana, Slovenia, 7-9 October 2021.
The main conference theme is:
Joining forces: optimising diagnosis and management of bone and joint infections
The programme topics are:
· Optimising antibiotic treatment of bone & joint infections
· Optimal bone infection sampling and microbiological processing
· Low-grade PJI – what is the best approach?
· Musculoskeletal infections in children
· Infections of arthroscopic implants, osteotomies and tendon reconstructions
· Chronic osteomyelitis with good function. To treat or to live with?
· Spinal infections
· Fracture-related infections
Find more information on the conference website: www.ebjis2021.org
BRS Oxford Clinical Training Course in Osteoporosis and Other Metabolic Bone Diseases

28-30 March 2022, Merton College, Oxford, UK
49th Annual Meeting of the European Calcified Tissue Society (ECTS)

6-10 May 2022, Helsinki, Finland
The European Calcified Tissue Society (ECTS) is the major organisation in Europe for researchers and clinicians working in the musculoskeletal field.
Following our past digital congresses, we are delighted to announce that the ECTS Congress 2022 will take place in the beautiful city of Helsinki, Finland from 07-10 May 2022, with pre-congress day on 06 May 2022.
ECTS serves as a forum for researchers and clinicians working in the musculoskeletal field to discover and discuss the latest advances and controversies in research and in the daily care of patients.
With an international delegation of clinicians and basic scientists, ECTS Congress is the meeting where great science, collaboration and research across the musculoskeletal field come together. By submitting an abstract you can become an active part of the congress and have the opportunity to share and discuss your work with other experts in the field. Abstract Submission will open autumn 2021.
ICCBH Bone School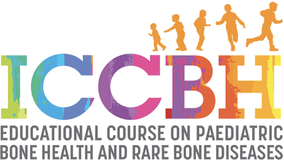 29 June - 1 July 2022, Dublin, Ireland
A 3-day immersive international course giving the opportunity to learn about and discuss mechanisms, clinical diagnosis and treatment of paediatric bone disorders.
10th International Conference on Children's Bone Health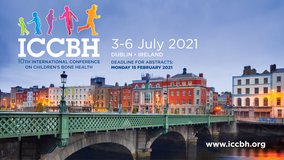 2-5 July 2022, University College, Dublin, Ireland
This Conference will bring together scientists and clinicians from a wide range of disciplines to gain a better understanding of the growing skeleton in health and disease. The scope ranges from basic molecular mechanisms to clinical aspects, from bone physiopathology to treatment. We invite anyone with an interest in bone metabolism and bone mass in children, adolescents and young adults to attend. The ICCBH conference takes place every two years. The 2019 meeting was attended by over 500 delegates from across the globe, making it truly multinational and multidisciplinary – a unique networking opportunity.
Abstract deadline: 15 February 2022
BRS Annual Meeting 2022

6-8 July 2022, Manchester Metropolitan University, Manchester, UK
14th International Conference on Osteogenesis Imperfecta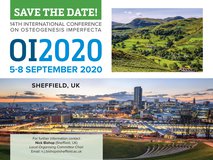 30 August - 2 September 2022, Sheffield, UK
It is with great pleasure we invite you to participate in the 14th International Conference on Osteogenesis Imperfecta (OI2020) in Sheffield, UK, on 1 to 4 September 2021 (postponed from 5-8 September 2020).
The meeting will offer a high quality scientific programme of interest to both clinical and basic scientists. We're expecting between 200 and 250 delegates from across the globe, including many key opinion leaders in the field.
The multidisciplinary nature of the conference provides an opportunity to talk to specialists from many different fields including geneticists, internists, endocrinologists, orthopaedic surgeons, dentists, radiologists, paediatricians, physiotherapists, nurses and others working with osteogenesis imperfecta.