Dr Kate Ward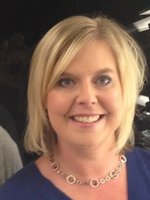 MRC Lifecourse Epidemiology Unit
University of Southampton
kw@mrc.soton.ac.uk
Southampton General Hospital, Tremona Road, Southampton, SO16 6YD, UK.
Kate has been a researcher in bone physiology for 17 years and gained her PhD in Anatomy from University of Leeds (1999). She then moved to Imaging Sciences, The University of Manchester as a post-doctoral scientist and senior research fellow. Her current position is as a Senior Research Scientist in Nutrition & Bone Health at MRC Human Nutrition Research, Cambridge. She leads the theme of 'Bone Health through the Life course'.
Kate's main interests are musculoskeletal interactions in different populations and the application of imaging (particularly peripheral quantitative computed tomography) as a biomarker to study skeletal phenotype through the life course. Her research career has focussed on understanding how bones develop both in health and disease. Kate's current work aims to understand how nutrition affects healthy musculoskeletal phenotype during development and ageing (http://www.mrc-hnr.cam.ac.uk/research/research-sections/nutritional-physiology-biochemistry/nutrition-bone-health/nbh-current-projects ).
Kate has been a member of the Bone Research Society committee since 2011 and aims to find new ways of promoting excellence in translational bone research, in particular encouraging and supporting young scientists in the field. She is also a member of the National Osteoporosis Society Nutrition and Lifestyle Forum, 1946 Birth Cohort management group, International Society of Clinical Densitometry Pediatric Forum and 2 editorial boards. She was a recipient of 5 Young Investigator Awards. Kate is a member of BRS, NOS, ASBMR and ECTS.
Research profile: Clinical/Translational
Skills: Bone Density, Computer Tomography, DXA, Image Analysis.
Interests: Ageing, Biomechanics, Bone Density, Bone Strength, Imaging, Nutrition, Osteoporosis, Paediatrics.
Other Societies: ASBMR, ECTS, NOS.